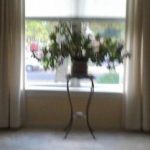 @howardb
active 1 week ago
In April and June, I posted stories about hope, triumph, and everyday heroes. I also encouraged you to share your stories and the stories you find about hope, triumph, and everyday heroes. This month I am posting a story submitted by Ralph Binder, a reader of the Project Future Institute blogs and stories of hope, triumph, and everyday […]
View
This is the first in a seven-blog series on history. In this blog, I describe how blacks were viewed in history as I was growing up, how I was able to overcome the negative views of blacks in history, and how my […]

George, you raise excellent points. You are correct that the binary distinction between "white" and "black" as applied to us Americans is most likely very different from how the ancients viewed themselves. In truth, I could do an entire blog on the complexities of the issues raised in your comment. However, for the sake of brevity let me make the following observations.

Being "black" in America is more of a socio-economic invention than a genetic reality. For example, for most of my life being black has been defined by the "one drop" rule. The "one-drop rule," as you may know, was used by the Federal government in the Fourteenth Census in 1920 when the Census Bureau stated "the term 'white' as used in the census report refers to persons understood to be pure blooded whites. A person of mixed blood is classified according to the nonwhite racial strain." Hence, "a person of mixed white … and Negro … is classified as … a Negro … regardless of the amount of white blood." While it was never codified into federal law, at least four states passed laws defining race by the "one drop" rule. And while the state laws are no longer in force, in 1985, a Louisiana woman was denied her request to be classified as white on her passport because of a black ancestor four generations back.

While these laws and census definition are no longer applicable, the "one-drop" rule still defines how race is viewed in America. This is visible in the fact that Barack Obama, the son of a Kenyan father and a mother of English descent, and Kamala Harris, the daughter of a Jamaican father and East Indian mother are seen as black Americans by both themselves and the nation.

Other countries have taken a different view of race. Even Apartheid South Africa classified people as black, colored, and white where coloreds were people of mixed-race ancestry.

However, 2,000 to 5,000 years ago the world viewed populations not as white or black but as Egyptians, Greeks, Nubians, Phoenicians, Romans, and others. Many of these populations, like the Egyptians, were an admixture of what we, in 20th and 21st century America, call diverse groups of black and white peoples. For example, by its middle Kingdom, Egyptians resembled the range of colors in today's black American population. A portrayal, in popular culture, of that range is visible in Michael Jackson's "Remember the Time" YouTube video. While the people in this video are classified as black in America, they resemble the people seen in paintings from ancient Egypt.

Part of my frustration, as a black person, learning about civilizations like ancient Egypt is that while the "one drop" rule means any black ancestry in America makes one black, many people when defining the "racial" type of ancient civilizations use a "one drop" rule that says any white ancestry makes its citizens Caucasians loosely defined as members of the "white race."

To that end the concept of the Hamitic race was created in the 19th century where Hamites were seen as a subgroup of the Caucasian race. According to E.A. Hooton, an American anthropologist at Harvard University, the Caucasian race was one of three primary races (Caucasoid, Mongoloid, Negroid). The Hamites were believed to be superior to or more advanced than the "Negroid" populations of Sub-Saharan Africa. In its most extreme form, virtually all significant achievements in African history were considered to be the work of "Hamites."

To avoid the incredible tangle of racial ambiguity when discussing the origins of ancient civilizations like the Olmecs, Egyptians, and others, I have and will focus on the origins of non-racial characteristics of a civilization like its unique architectural style, burial practices, religious beliefs, and other distinct characteristics to identify the origins of a civilization.

Hence, when I said towards the end of the Olmec blog that "a black African influence on the formation of the Olmec civilization becomes clear," I am referring to the origin story of ancient Egypt. I will discuss that origin story in my next blog, as well as the influence of the West African Mande peoples had on the formation elements of the Olmec civilization.